This post brought to you by P.F. Changs. All opinions are 100% mine.
Not long ago I wrote about P.F. Chang's, and how much I enjoy eating there. The lettuce wraps are amazing, don't you think? Every time my husband and I go he gets the Sea Bass, and I try something new because they always seem to be adding items. Shawn isn't as adventures with his food as I am. I love to try new things, and am very excited about the new Holiday Menu items at P.F. Chang's.
6 Reasons We Enjoy P.F. Chang's, Plus Must See New Holiday Menu Items!
It's Nice – I love that you can visit P.F. Chang's in jeans and still eat at a nice classy restaurant. The environment is one of a kind, it's unique, modern, and shows an interesting combination of American and Asian cultures.
Family Friendly – My husband and I don't always have the kids with us, but when we do it's nice that P.F. Chang's is able to cater to a family of without any issues. There is something on the menu for everyone thanks to their fabulous kids menu. My kids always look forward to eating at P.F. Chang's.
Handicap – Most of you know my son is in a wheelchair. It's sad, but not every restaurant is built for someone like my son to eat comfortable. There have been places we have gotten up and left. My son's chair didn't fit, people were rude, we had to move in every three minutes, or we were shoved in a corner. We have never had any issues with P.F. Chang's. They have always gone out of their way to make sure we are comfortable. The staff has always been nice to my son, talking to him, and making him feel good. He loves eating there, and as him mom that matters to me.
Clean – I pay attention to the cleanliness of any place I sit down to eat. I have sat down for a meal at several P.F. Chang's in different plenty of different cities, and am always happy with how clean everything is.
Gluten Free – One of my good friends can only eat at restaurants that serve Gluten Free food. You would think more restaurants do this, but they don't. P.F. Chang's is one of the few places she can go out to eat with family and friends. I think it's great, they really focus on everyone's dinning experience.
Food – Well the food is just amazing, and I was excited to learn about P.F. Chang's new Holiday menu items. You're going to love them!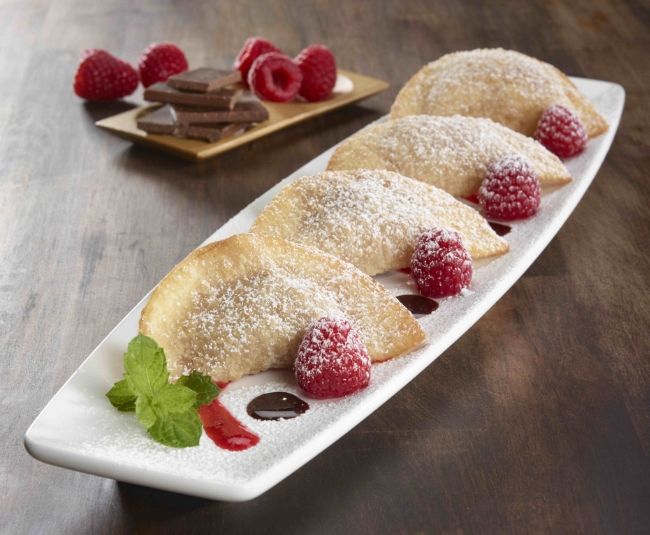 Chocolate Raspberry Dessert Wontons – Don't they look amazing? They are handmade, crispy wontons filled with amazing creamy chocolate-raspberry filling, and yes that is powder sugar dusted on top, chocolate & raspberry sauces, as well as fresh raspberries and mint!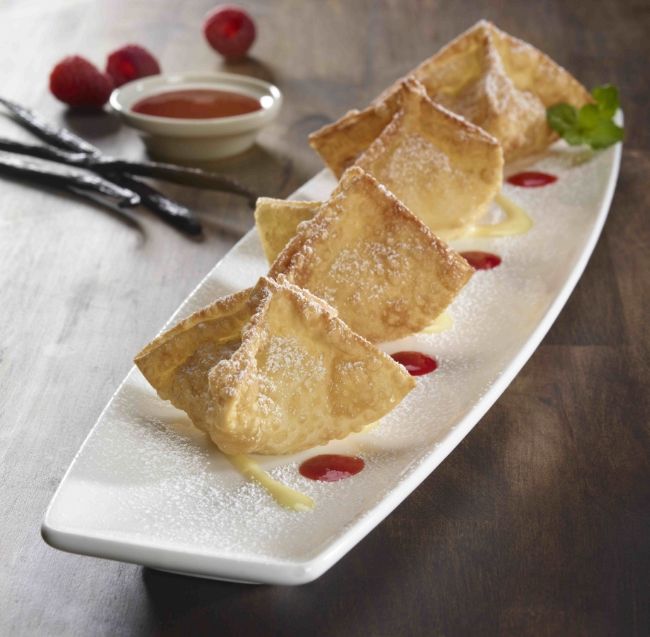 Sweet Vanilla Cream Wontons – WOW, right. These dessert Wontons are handmade, warm, crispy wontons that are filled with vanilla cream cheese, also dusted with powdered sugar, and served with vanilla and raspberry sauces, along with fresh mint.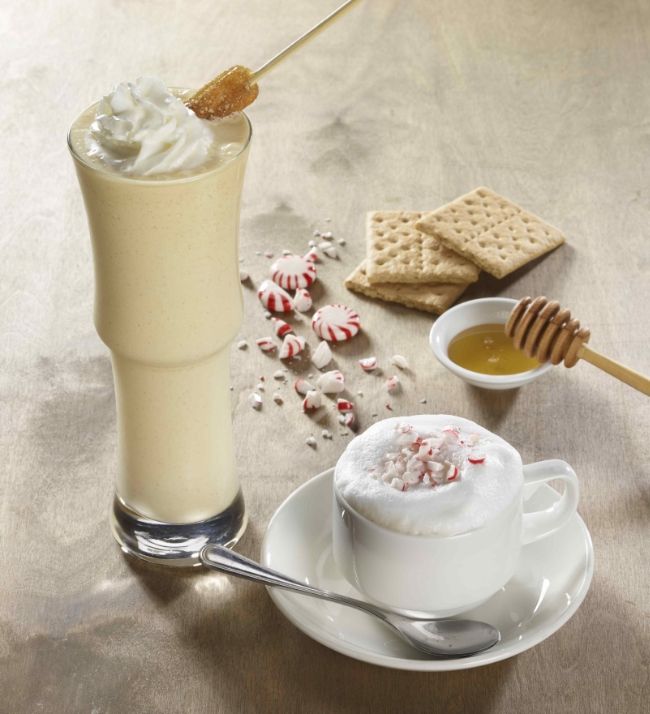 Peppermint Mocha Cappuccino – mint chocolate liqueur and vodka added to a classic cappuccino, topped with crushed peppermint candy making it an amazing choice.
Vanilla Bean Bourbon Milkshake – Woodford bourbon mixed with vanilla bean ice cream, graham crackers and honey. It comes served with a honey graham cracker pop too. Doesn't it sound amazing? I cannot wait to try one.
Which new menu items are you most excited to try?
Want to learn more, or see their entire menu – visit P.F. Chang's.
You can also be social, and Follow P.F. Chang's on Pinterest and Follow @pfchangs.